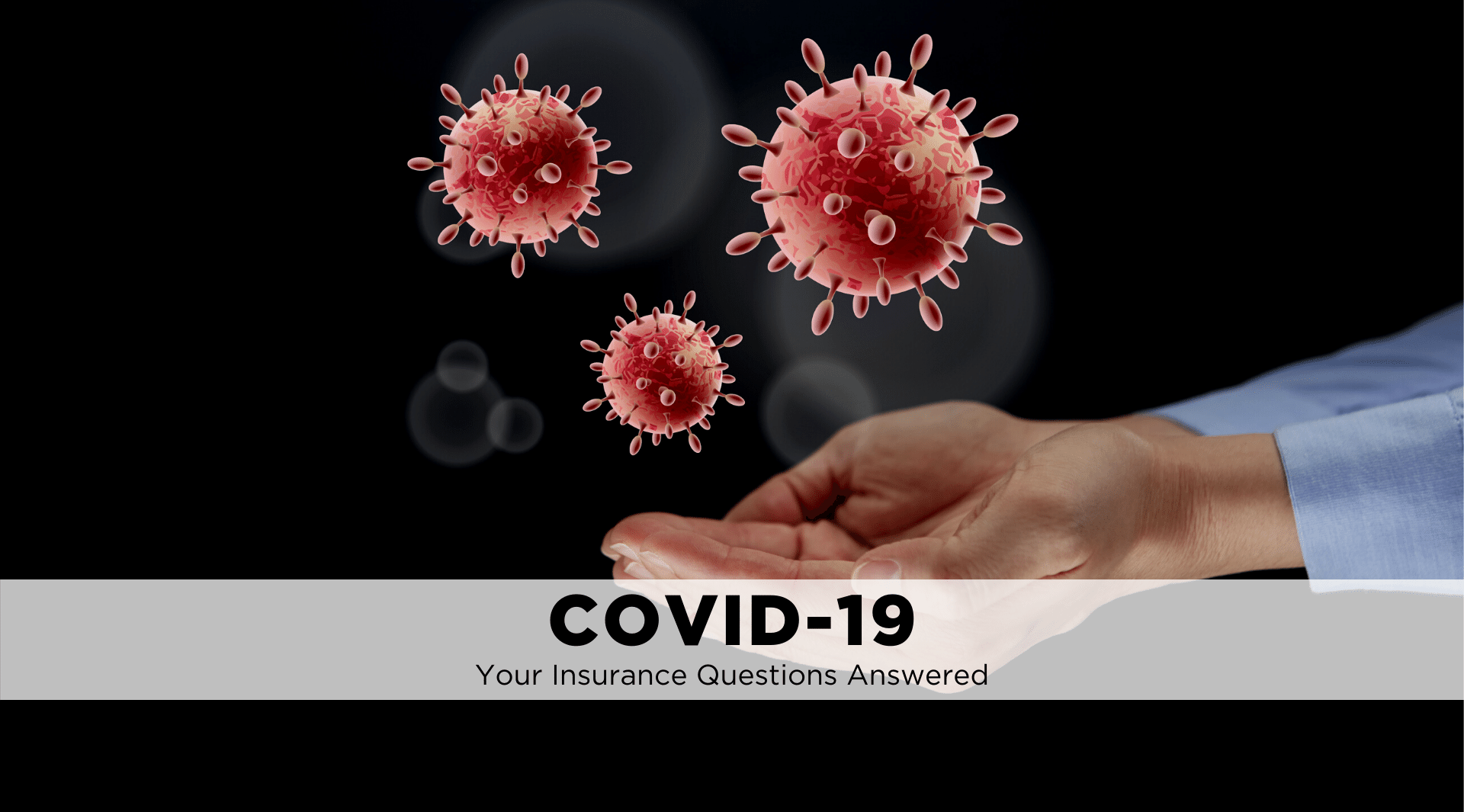 COVID-19 - Your Insurance Questions Answered
Amid the circumstances surrounding COVID-19, we have put some measures in place to provide some relief to our customers and that align with the direction and advice of our government and health officials.
Peace Hills is proud to sell our products through the independent broker network. A broker's primary role involves providing professional objective advice to you and can also act as an intermediary should you ever have a claim. While we seek to address many of your questions and concerns during this difficult time, it is now more important than ever to seek the professional advice of your insurance broker to make any changes to your Peace Hills policy. 
Is Peace Hills still open?
While insurance is an essential service and we have no intention of shutting down, our doors are now indeed closed to the public as of Tuesday, March 31st unless you have made an appointment. You can still contact us during our regular business hours and be directed to the appropriate person, but with many of our staff working from home we ask that you be patient while we navigate these unprecedented and challenging times. However, please rest-assured that Peace Hills remains committed to providing exceptional service to our customers and brokers.
Can I delay my insurance premium payments?
Peace Hills understands that these may be financially challenging times for many of our customers. Please contact our billing department at billing@phgic.com if you have concerns about upcoming payments due to the current economic circumstances related to COVID-19.
Can I still make payments in person?
Per the advice from medical professionals, Peace Hills staff are practicing social distancing in the office and we ask that customers refrain from visiting unless you have made a pre-arrangement to do so. We encourage utilizing our online self-serve payment options at this time. You can make a payment on our website here.
I need to file a claim/I am in the middle of a claim. Will this be impacted?
Our claims department remains open and ready to assist. Click here for instructions on how to get started and here for some related FAQs. You may experience some delays with respect to your claim as we work to ensure the health and safety of our staff, service providers, and you, our valued customer. If you have any questions or concerns about an existing claim, please contact your adjuster.
Note that our 24/7 emergency claims number is still in full effect. If you have a claims emergency outside normal business hours, we can be reached from anywhere in North America at 1-800-272-5614.
[NEW] Legal Expense Insurance
Have you, or your family been personally affected by Covid-19? Do you have any legal questions that you need assistance with? If you have your Homeowners, Tenants or Condominium package (including farm) with Peace Hills, unlimited access to a legal helpline and legal expense coverage is included within your insurance package. Access to the Legal Helpline is available 8 a.m. to midnight (local time), 7 days a week, and 24/7 during emergency situations, for any legal matter. If you need guidance on family law, real estate law, and more, call the legal helpline.  In the event you have an insured claim, legal costs will be paid to exercise your rights and protect your family's budget.

The Peace Hills Legal Advice Helpline number can be found within your policy wording.
I was in a car accident and my vehicle requires repairs. Are body shops still open?
As of now, we have not been made aware of any major body shop closures. This decision lies solely with each shop individually and we will update this page as necessary. We do, however, anticipate delays in the repair cycle as shops and parts factories and sellers may be operating with reduced staff. Please contact your adjuster if you have any questions or concerns regarding your claim.
My business had to temporarily cease operations. Do I have any coverage for this?

This is the most common question we have received. Peace Hills' business interruption forms provide coverage only when there has been direct physical loss of or damage to building(s), equipment, or stock. Without direct physical loss or damage to a customer's business, there is no coverage.
We have received many other questions regarding specific coverage and would like to acknowledge that we hear your concerns. However, Peace Hills considers a variety of factors to offer the right coverage for you and/or your business, which makes each policy unique. Please review your policy and contact your broker if you have any questions.
I am currently taking care of children for someone who is still required to work and no longer has childcare. Do I have any coverage for this?
With daycares and schools closed, this leaves a number of individuals whose work is deemed essential without childcare services. We are happy to extend this coverage to our existing insureds who are temporarily caring for a maximum of 4 children including their own at no charge during the COVID-19 emergency 
I am now commuting to work instead of taking public transit. Do I need to contact my broker to amend my coverage?
We understand that many of our policyholders are either providing essential services or are unable to work from home and are now opting to use your personal vehicle to get to work instead of taking public transit. We are happy to cover your personal vehicle for commuting purposes while social distancing guidelines are in place without amending your premium. Should you decide to continue this use once social distancing guidelines are no longer in please, please notify your broker to ensure you have proper coverage.  
I am no longer commuting to work. Can I reduce my coverage to save money on my premium?
We understand you might be looking for ways to reduce your car insurance premiums due to a temporary lack of use. If you are no longer working and using your vehicle to commute, please contact your broker to request a change to personal use. Make sure you notify your broker again once this changes to ensure you have proper coverage.
I have been using my vehicle to volunteer or deliver items to those in need during the pandemic. Do I need to contact my broker to amend my coverage?
With self-isolation measures in place, there is an increased need for assistance by those who are unable to move about in public. We are happy to extend coverage to our existing customers who are now using their personal vehicles for volunteer work or for deliveries of food or other products for compensation. There is no need to contact us or your broker – you are covered from when the emergency was declared (March 16, 2020) until further notice. However, please note that this does not extend to working for delivery services such as Uber East, Skip the Dishes, etc.
How can I keep up to date on any changes that might impact me?
⪧ Follow Peace Hills Insurance on Twitter and LinkedIn
⪧ Bookmark this page in your Internet browser
⪧ Contact your insurance broker
FIND A BROKER
With brokers across Western Canada you can always find great service near you.
Find A Broker