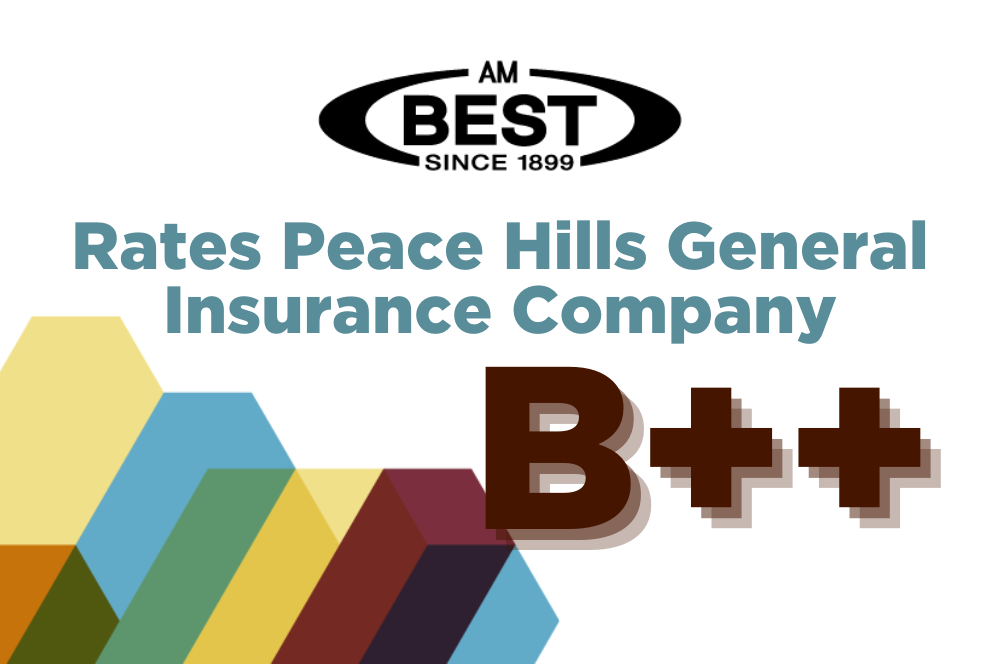 AM Best Upgrades Credit Ratings of Peace Hills General Insurance Company
Oldwick //BestWire// - AM Best has upgraded the Financial Strength Rating to B++ (Good) from B+ (Good) and the Long-Term Issuer Credit Rating to "bbb" (Good) from "bbb-" (Good) of Peace Hills General Insurance Company (Peace Hills) (Alberta, Canada). The outlook of these Credit Ratings (ratings) is stable.
The ratings reflect Peace Hills' balance sheet strength, which AM Best assesses as adequate, as well as its adequate operating performance, neutral business profile and appropriate enterprise risk management.
Peace Hills is a writer of personal and commercial automobile and property insurance predominantly in Alberta and British Columbia. The company is a subsidiary of the Samson Cree Nation, an organization with multiple non-insurance operations under its umbrella.
In prior years, the company had mixed experience in underwriting, as the company has been subject to large weather- and nonweather-related losses that dampened operating results and ultimately caused declines in surplus. Management took numerous initiatives to re-evaluate their risk profile, and reduced exposures in untenable areas while applying for rate increases on policies that were deemed inadequately priced. The upgrades come as a result of a significant and sustained positive trend in underwriting performance in 2019, 2020 and through the first two quarters of 2021 as a result of these corrective actions.
---
This press release relates to Credit Ratings that have been published on AM Best's website. For all rating information relating to the release and pertinent disclosures, including details of the office responsible for issuing each of the individual ratings referenced in this release, please see AM Best's Recent Rating Activity web page. For additional information regarding the use and limitations of Credit Rating opinions, please view Guide to Best's Credit Ratings. For information on the proper use of Best's Credit Ratings, Best's Preliminary Credit Assessments and AM Best press releases, please view Guide to Proper Use of Best's Ratings & Assessments.
AM Best is a global credit rating agency, news publisher and data analytics provider specializing in the insurance industry. Headquartered in the United States, the company does business in over 100 countries with regional offices in London, Amsterdam, Dubai, Hong Kong, Singapore and Mexico City.
Copyright © 2021 by A.M. Best Rating Services, Inc. and/or its affiliates. ALL RIGHTS RESERVED.