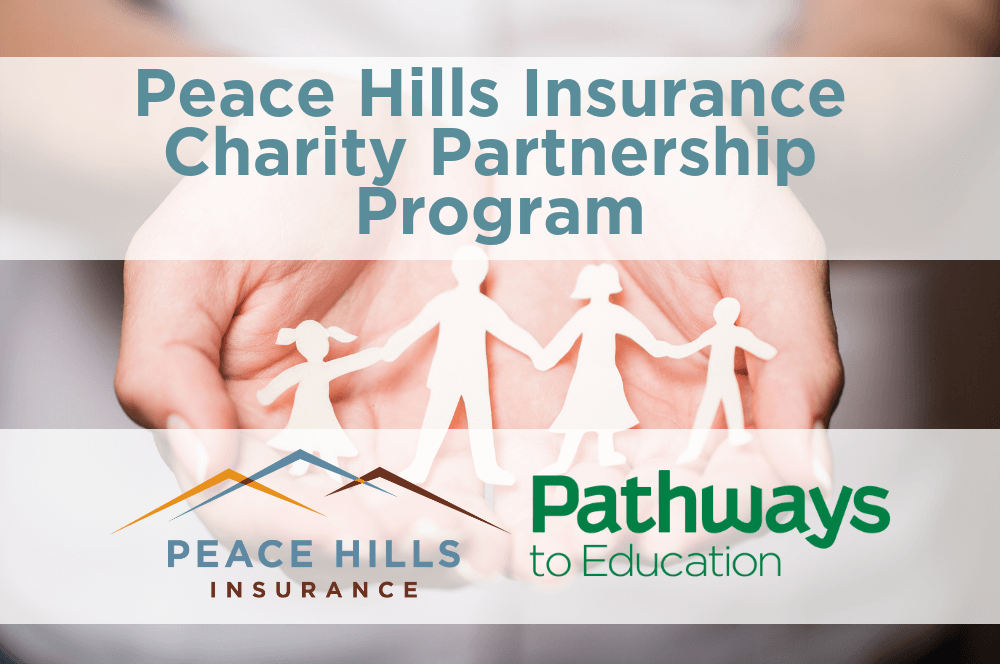 Peace Hills Launches Charity Partnership Program
February 7, 2019 - Peace Hills Insurance has always been known as the 'little business that could'. Now that we employ 200+ staff and write over $200 million in premiums, we are at a scale where we can do more within our respective communities. It's time to begin identifying ourselves as the 'little business that CAN'.
We are immensely proud to report that today, February 6, 2019, Peace Hills General Insurance Company launched a company-wide charitable initiative – a Charity Partnership Program in support of Pathways to Education Canada.
Led by the Peace Hills Marketing Department, the Partnership aims to raise awareness of the link between poverty and education, and Peace Hills' dedication to making an impact in the communities we serve. Pathways operates across the country, including in each province where Peace Hills offers coverage: Alberta, Saskatchewan, Manitoba and British Columbia.
Through initiatives like a 'Piggy Bank Program' and a school supply scavenger hunt this summer, we hope to donate a plethora of resources and raise $10,000 for Pathways in 2019, to be matched by the company. Using figures determined by the Boston Consulting Group's study in 2007 and 2010, a $20,000 contribution to Pathways has the potential to render a $480,000 return to society.
We look forward to coming together as a company to support one common cause. Click here to read more about our Partnership, and stay tuned throughout the year as we report on significant milestones and different fundraising events in support of Pathways.
Pathways to Education is a national, charitable organization breaking the cycle of poverty through education. Its award-winning program is creating positive social change by supporting youth living in low-income communities to overcome barriers to education, graduate from high school, and build the foundation for a successful future. Through the collective power of partnerships, Pathways to Education's innovative program is preparing youth for tomorrow.