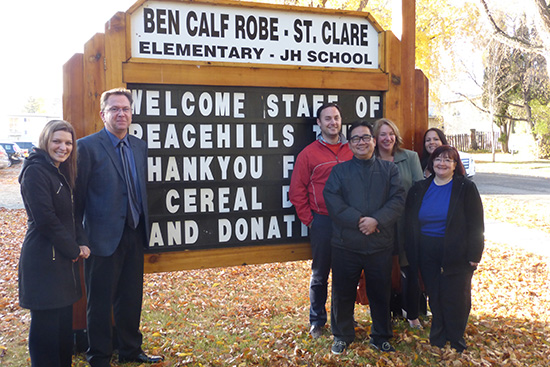 Cereal Drive for Ben Calf Robe School
November 3, 2014 - Peace Hills undertook a cereal drive challenge to help stock the pantry for Ben Calf Robe School's breakfast program in Edmonton. In total, our staff was able to collect 156 family-sized boxes of cereal.
Selected staff from Peace Hills had the opportunity to deliver the cereal and visit with the students and staff from the school, who then put on a wonderful assembly in thanks!