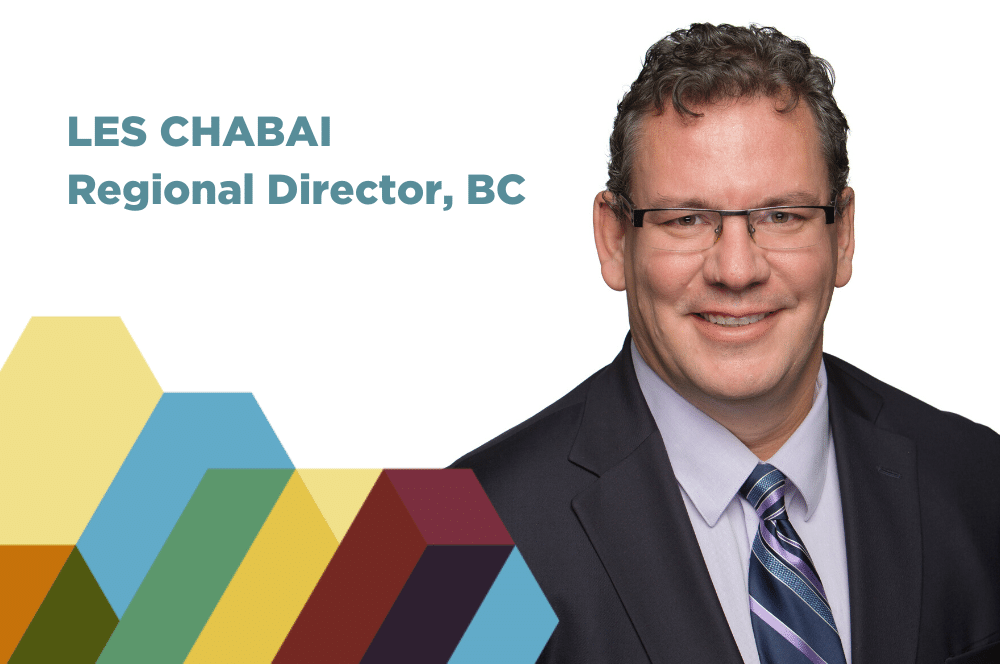 #InsuranceCareersMonth - 15 Lessons the Insurance Industry Taught Me
Just when you might have thought there was a commemorative 'day', 'week' or 'month' for everything, I bet you didn't know that 'Insurance Careers Month' (ICM) was one of them – and it's happening right now! According to the Insurance Careers Trifecta, ICM is "a grassroots initiative that seeks to inspire young people to choose insurance as a career, share what makes the industry a great one to work in, and collaborate to retain emerging leaders in insurance."
To say that the insurance industry has been good to me over the last 30 years would be an understatement. It's hard to believe that some might now consider me to be "one of the old guys". But the truth is that I didn't get to where I am on my own; over the years I have learned a great many things from some incredible people who also call this industry home. Insurance is often deemed one of the bad guys, but the people behind it are proving every single day that that's just not the case.
The Prudential. An Aviva company
Dick Carmichael (2011), the guy who brought me into this business. Dick's ease of fireside chat was just one of his many skills; you always left a meeting with him feeling as though you could take on the entire world. He knew the words it took to inspire people to be their very best, and I feel as though I did some of my best work under him because of it.
Bert Walker was my first supervisor. As a timid newbie, it was Bert who taught me how to use humour to make a point. I showed up 10 minutes late once and he said "Oh, the afternoon shift is here!"; this is a line I now use at least once a week that always elicits laughter, and yet gets the point across effectively.
Ken De Decker was my first of many mentors, and still is to this day. He taught me that underwriting is a lot like brushing your teeth: there are steps you take, and once followed and repeated several times, it becomes second nature. Technology has changed some of this thinking, but it still rings true in many cases.
These first three lessons have been some of the most monumental in my leadership position today.
Five years at Grain.
The cool thing about working at the "Grain" (now Wynward Insurance Group) was that the president, Ralph Jackson, was always available and seated just down the hall.  Ralph taught me that no matter what your mood, you have to put that aside, deal with the issues in front of you at that time, and always have an open-door policy.
Cheryl Madden is the first female boss I had in insurance. Cheryl taught me that you get a lot more with honey than you do with vinegar.  In other words, be kind to people; it's as simple as that.
Marsh – My one attempt at being a broker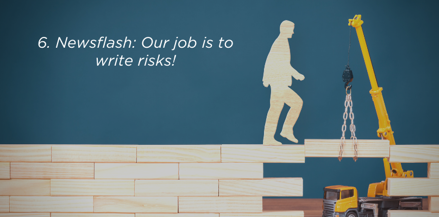 One day I was sitting with the Office Head, Larry Watson, complaining as to why we were trying to place some kind of weird risk and asked, "Why are we trying to do this?"  He said "Les, do you know what we do here?" and  I never forgot that.  What I don't remember is whether I placed that risk or not!
Travelers part 1
Robert Fritter was the first person to suggest to me that our jobs are flexible. You millennials have come to expect a good work-life balance, but coming out of the 90s, this was revolutionary thinking. He said to me, "You are here to do a job. I don't care if it takes you 6 hours to it, or 10, I just need it done."  I do my best to enforce this with both myself and my team today when I can, and I find it always evokes the best quality of work.
Kate Munro taught me that collaboration is a wonderful thing and it is always good to have someone in your corner.  I guess out of all these lessons it's no surprise I ended up marrying the person who taught it to me. I am a lucky guy to have her in my corner for life.
Rob West: property expert and possibly the most dapper man in insurance.  He had a lot of great lines, but the one that resonated with me the most is, "This should give you cause for pause." Don't blindly push forward; be cautious, and always think before you speak.
Travelers part 2
Tom Rivers was a man I never actually worked with, but he helped me kick start my move to Vancouver. He pushed me to, above all else, have confidence in myself. Tom was the first person to ever refer to me as "gregarious", which made me think fondly back to lesson #1. I think Dick would be proud.
Jay Fishman (2016), the CEO of the "mothership". He said something so compelling to me that I will never forget, and that is "Be careful what you ask you people to do, because they will go ahead and do it." More people will jump off that bridge if you tell them to than you think.
"Giggling Tim", aka Tim Randles, was a boss younger than me but had plenty of wisdom to share. He truly embodied the famous quote "Everything will be okay in the end. If it's not okay, it's not the end." No matter what you may be going through, Tim always assured that you will make it out the other side, and he was right.
Peace Hills... the final chapter?
I have three exceptionally strong women to thank for these final lessons. Jenna Terry is my counterpart for Peace Hills' ROC ('Rest of Canada') Branch and has been with the company for many years. In my first few months at Peace Hills, I must have driven her crazy as I tried to learn the gig. Find your work buddy: someone who knows all the answers, or at least where to get them. Jenna was my first work buddy.
Diane Bricker was someone I admired from afar. She was the 1st female insurance CEO in Western Canada and her positive reputation preceded her. THEN I got to work with her and quickly realized that not only was everything I had heard of her true, but she's also still innately humble and down to earth. They say you should never meet your hero, but I was lucky enough to work with mine.
Last but not least, Kathy Boychuk, Peace Hills' current CEO. She inherited the company at a pretty challenging time and handled it with grace.  Something she said that has really stuck with me is: "I look forward to the day when all females feel as comfortable as I did about their opportunity to move to the top. It's not a challenge to overcome – it's one to be met. There have been plenty of challenges throughout my career, but being female wasn't one of them. I never felt it was going to work against me". She is and should be a role model for many.
As Insurance Careers Month draws to a close, I hope this article has helped to paint the Insurance industry in a different light, illustrating that there are valuable lessons to be learned here, and even more valuable relationships to be made.
Written by Les Chabai, Regional Director (BC)