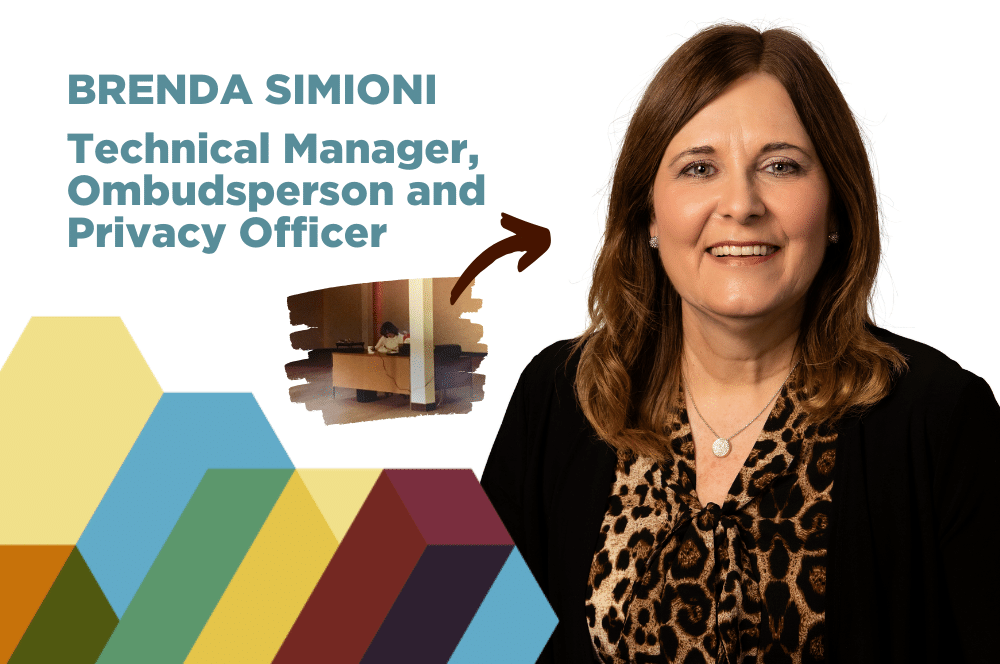 #InternationalWomensDay - Employee Snapshot: Brenda Simioni
Peace Hills General Insurance Company has been serving Western Canada since 1982. We started with just three employees in Edmonton and now currently employ over 200 across three different provinces. You might be surprised to know that one of those 200 is actually one of the original three – Brenda Simioni, our Technical Manager, Ombudsperson and Privacy Officer.
Brenda started out her career as a Customer Service Representative for a life insurance company in Edmonton just shortly after relocating from rural Saskatchewan at age 17. She quickly progressed into the general insurance side with AON, and it was there that she met a man named Bill Holt.
"Bill quickly became a father figure to me, as well as a mentor, and ultimately asked me to join him in an exciting new adventure; going to work for a start-up insurance company owned by Samson Cree Nation: Peace Hills General Insurance Company."
Despite her lack of experience in Personal Lines, Bill asked Brenda to head up this department (a department of one, of course, at the time). She trusted Bill and, lucky for us, never looked back.
But what's kept her here? As Peace Hills approaches its 40th anniversary in 2022, an outsider looking in might wonder why someone has remained so loyal to both company and industry. She claims:
"There is a deep sense of gratification that comes with developing products and underwriting solutions that may be 'outside the box' but responds to the needs of our brokers and customers. While I have had numerous great opportunities in this industry, at the end of the day I know that I am here to help others."
It clear that Brenda gets an innate sense of joy in caring for people. When asked what some of her greatest accomplishments have been at Peace Hills, she instead reminisces on the time when she was the Manager of the Corporate Underwriting Department, citing that her greatest achievement was seeing her team grow and succeed within their own roles.
It's no coincidence that the day of this publication is fresh off the heels of International Women's Day (IWD); Brenda is a hard-working woman who is well-respected and looked up to. The 2020 theme for IWD is 'Each for Equal' – "equality is not a women's issue, it's a business issue". To Brenda, this means:
"Everyone is a human being with unique qualities and should be recognized as such. It shouldn't be about race, gender, sexual preferences or religion, but rather about what each being has to offer as an individual. To me, diversity should not just be welcomed, but celebrated."
Brenda raised two daughters while exceling in her career and never questioned whether she would return to work (partially because she enjoyed the camaraderie among her co-workers too much to stay at home!). So it's no surprise that when asked who her female role models might be, her response was women in general of her mother and grandmother's generation:
"Very few of them were allowed to even finish school, let alone seek a career. In many cases, they dedicated their lives to raising children and were not provided the opportunity to showcase their abilities and talents to the workforce, or contribute financially to the family."
The #MeToo and Time's Up movements have propelled women to center stage in hopes of younger generations growing up in a more equal world. But amidst these more grandiose messages, Brenda's advice for young women in the early stages of their careers is simply this:
"Work hard and align yourself with good people who are willing to provide you opportunities to showcase your talents. Most importantly, treat everyone, including yourself, with respect. If this can happen for you as it did for me, you will enjoy what you do."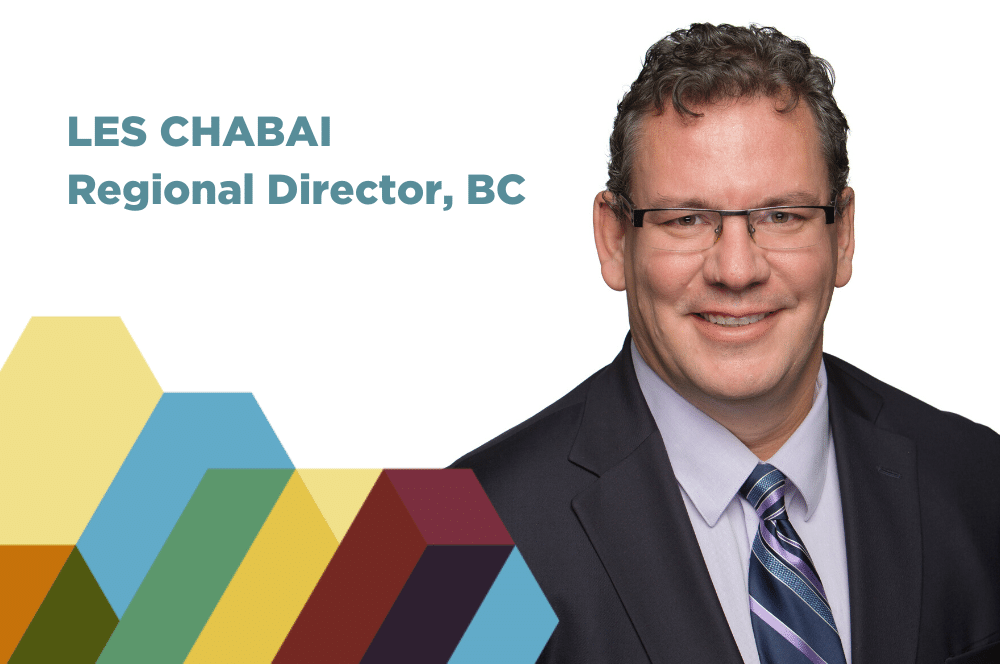 #InsuranceCareersMonth - 15 Lessons the Insurance Industry Taught Me
February 27, 2020
Insurance is often deemed one of the bad guys, but the people behind it are proving every single day that that's just not the case. Les Chabai has been in the industry for over 30 years and joins us to discuss the relationships he's made throughout his career, and the lessons he has learned along the way.
Read More