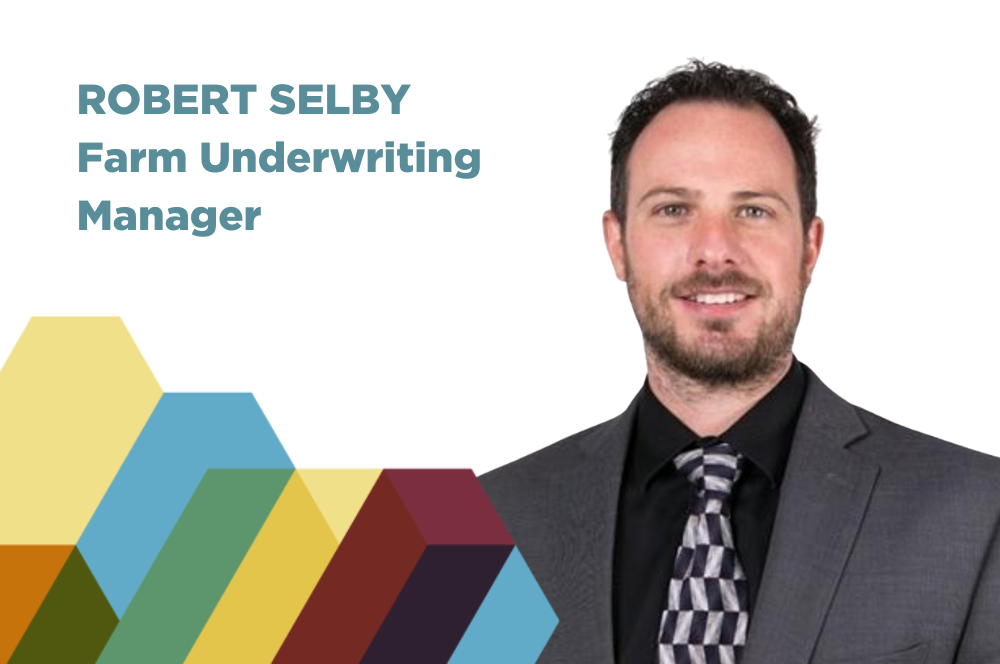 Welcoming Rob Selby, Peace Hills' New Farm Manager!
Peace Hills Insurance has a long history of insuring farms in Western Canada. In the spring of 1995 we launched our very first "Farm Plus" package (see a photo of the cover page below!), and it remains a line of business we greatly value. Lately we have been seeing significant growth in the British Columbia and Manitoba markets in particular, which has prompted us to take a look at how this business line is structured. As a result we have determined that the time has come to give our farm products the time and care it deserves. With that, we are pleased to announce that Farm has been given its very own department at Peace Hills, and welcome aboard Rob Selby to lead the charge as our new Farm Underwriting Manager.
"This is something new for Peace Hills and we are excited to introduce a stand-alone Farm Department," said Chad Shurnaik, VP of Underwriting and Marketing. "Previously, our farm products were included within either personal or commercial product lines and split up based on region. But we felt that in order to support our Farm Underwriters and really bring the product to the next level, it needed to be unified with clear direction and strong leadership."
Rob brings 15 years of farm experience to Peace Hills. He was previously an owner/operator of Lakeview Insurance in Manitou, Manitoba for the last 7 years, specializing in farm, commercial and life insurance.
"We are so excited to have Rob on our team," said Jenna Terry, Regional Director of the ROC (Rest of Canada) Branch. "I am looking forward to seeing how he carves out this new role and department within the company, and I think it will allow our Farm Underwriters to really focus on what they do best."
Rob certainly returns the sentiments. "I am excited to join the Peace Hills team!" he said. "Coming from the broker side of things, the expertise and care Peace Hills provides to their Brokers and clients really resonated with me. I am happy to begin this new opportunity in the newly created Farm Department with such a talented existing group of people!"
Rob's work is well underway and as an organization we are excited about taking this major step forward.
Cover page of our very first Farm package wordings from 1995.