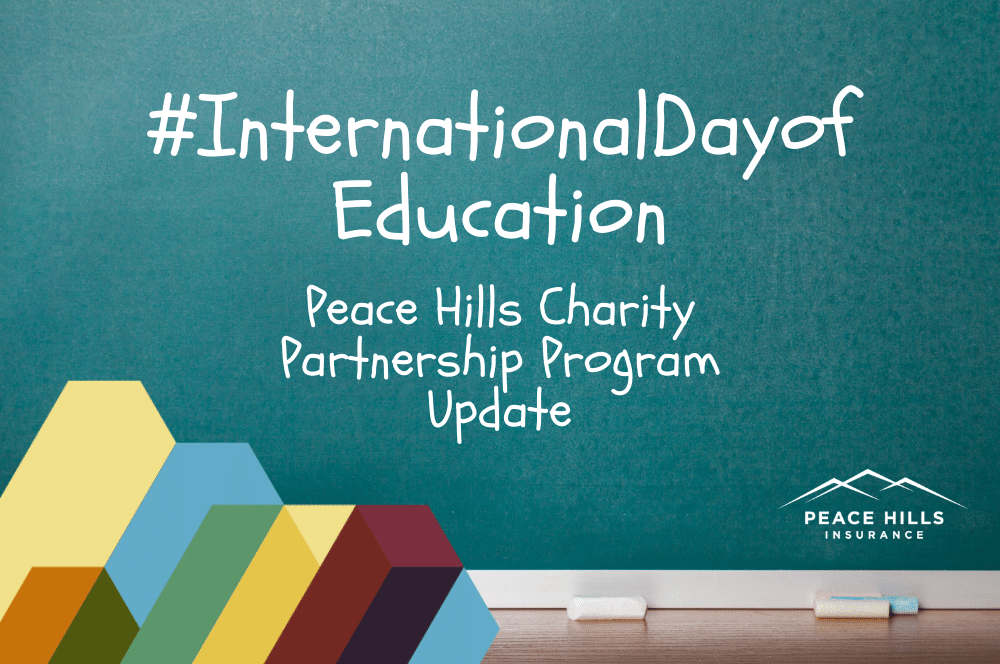 Peace Hills Insurance Celebrates the International Day of Education with Charity Partnership Update
#EducationDay celebrates the role of education in global peace and sustainable development. In Canada, over 300,000 students are at risk of dropping out of high school each year. Not only does dropping out limit a young person's potential for the rest of their lives, it also adds significant strain on the financial health of our economy, causing Canada to lose billions of dollars in tax revenue, social assistance and health care. Our future depends on the education of our youth today, which is why Peace Hills Insurance has partnered with Pathways to Education Canada for the last 2 years to help provide youth living in low-income communities with the resources they need to overcome barriers to high school graduation and build the foundation for a successful future.
In January 2019 we launched our first company-wide Charity Partnership Program initiative with Pathways as our first partner. Not only is their vision of breaking the cycle of poverty through education important to our company, but we also hope that this partnership illustrates our dedication to making an impact in the communities we serve.  We are continuously looking for ways to prove that we really are a unique insurance company that truly cares.
We hate to include mention of the COVID-19 pandemic in this article, but we'd be remiss if we did not acknowledge the fact that it seriously derailed many of our fundraising plans for 2020. However, through on-theme initiatives like a 'Quarantine Cookbook' and the generosity of our staff, we are pleased that despite all the odds of 2020 we were able to surpass our fundraising goal and donate $21,168.50 to Pathways! With youth in low-income communities being disproportionately impacted by COVID-19, this support was critical in keeping Pathways students connected to their education during the pandemic. 
By helping young Canadians complete high school and secure prosperous post-secondary and employment opportunities, Pathways offers a 1:24 social return on investment. This means that our donation has the potential to render a $508,044 return to society.
International Day of Education is this Sunday, January 24th. If this isn't a perfect way to celebrate, then what is? We are so proud of how our staff rallied behind this initiative for its second year running, and looking forward to another year of fundraising for this exceptionally important cause.